If you have information concerning these unknown suspects: 1(800)-AA-CRIME
WE HAVE 7 PLACES TO BECOME A CRIME STOPPER! Wanted Suspects Unsolved Crimes Crime of the Week Cold Case Homicides Animal Abuse Still on the Run Missing Persons
If your tip leads to an arrest - You may earn a cash REWARD up to $1,000. Call 1-800-AA-CRIME between 12 & 1 PM (PST) any Tuesday to check for any pending Rewards.
Like us on Facebook!
Please note a criminal charge is an accusation. The defendant or suspect is assumed innocent unless and until proven guilty.
Tenga en cuenta que un cargo penal es una acusación. Se supone que el acusado o sospechoso es inocente a menos que y hasta que se demuestre su culpabilidad.
Sponsor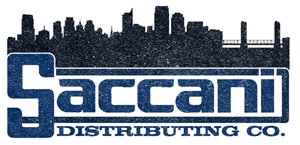 ARMED ROBBERY SSO 23-35732 CS 23-007
February 22, 2023
On February 2, 2023, the suspect entered a business on La Riviera Drive and approached the clerk. The suspect reached into his waistband and demanded money. The clerk had a large dog, which scared the suspect, who fled from the business on foot without taking any money.
Three minutes later, the suspect entered another business on La Riviera Drive and approached the clerk. The suspect brandished a handgun and demanded money. This victim gave the suspect money from the cash register, and the suspect fled on foot.
The suspect is described as a White male adult, approximately 5' 9" tall, weighing 160 pounds, with a mustache. He was wearing black and white Nike shoes, black pants, a black jacket with a grey hooded sweatshirt underneath it, a black face covering over his neck and chin, and black and grey gloves.

The suspect was armed with a black semi-automatic handgun.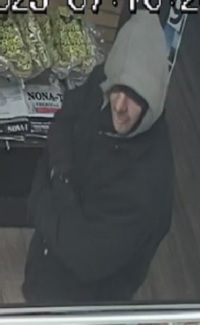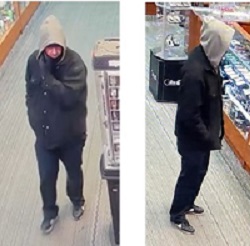 ---
ARMED ROBBERY SSO 23-40882 CS 23-006
February 16, 2023
On February 7, 2023, at about 2:50 PM, a 2013 silver, 4-door Ford Fiesta with no license plates was observed parked in the back parking lot of Sharif Jewelers. A few minutes later an employee at Sharif's arrived in his vehicle and exited the driver compartment and walked toward Sharif Jewelers. He was holding two banker bags, one black Wells Fargo bag, and one blue/grey Banner Bank bag. The suspect exited the driver's side of his vehicle and approached the victim as he was walking. The suspect threatened to assault the victim, who feared for his safety and turned over the banker bags. The suspect also stole the victim's two-tone silver Citizen watch valued at approx. $1000.00. The suspect then fled the scene in the Fiesta northbound onto Howe Ave to an unknown location.
The suspect is described as a Black Male Adult, 18-22 years old, 5'10"-5'11" in height, slender build, short curly black hair, wearing a black hooded sweatshirt, black jeans, dark shoes, possible red undershirt, and black full face mask.

The suspect vehicle is described as a 2013, 4-door, silver Ford Fiesta with no license plates and tinted windows.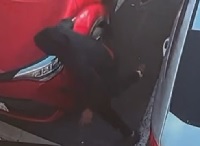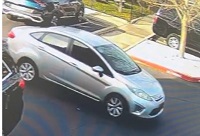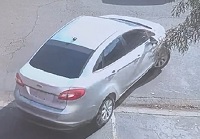 ---
HOMICIDE CHPD 22-08494 CS 22-080
February 08, 2023
On 11/11/22 at approximately 7:57 PM, in the 7700 block of Antelope Road, 17 year old Aidan McGill was shot and later died from his injuries. Someone knows what happened. Do you?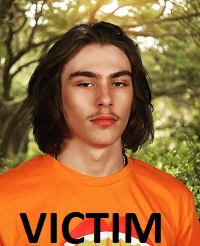 ---
HOMICIDE ON LARKSPUR LANE CS 23-005
February 05, 2023
On February 5, 2023, a shooting occurred on Larkspur Lane in the Arden-Arcade area of Sacramento. A 16-year-old boy was killed and a 21-year-old man was critically injured.
The Sacramento Sheriff's Office is investigating and said that the potential suspect and the victims may have known each other, but the exact connection is still unknown.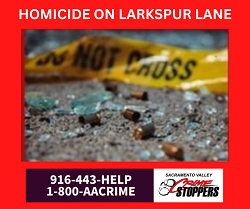 ---
ATTEMPTED ROBBERY CHPD Admin 22-08877 CS 23-004
January 27, 2023
On November 27, 2022, at approximately 7:45 PM, the pictured suspect walked into a business in the area of Greenback Lane and Fair Oaks Blvd and attempted to rob an employee while threatening them with a knife. The employee was able to get away and the suspect fled the scene. Citrus Heights Police Detectives have exhausted all leads on this case and are requesting the assistance of the public to help identify this suspect. The suspect was seen wearing a black baseball cap, red sweatshirt, jeans, black shoes, and black gloves.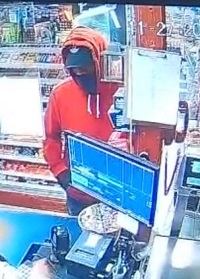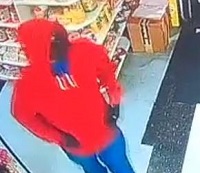 ---
SPD FELONY ASSAULT 22-287943 CS 23-003
January 18, 2023
On 10/12/2022, at around 4:40PM, the Sacramento Police Department responded to a shooting near the intersection of 8th Street and J Street. The individuals in the photos are persons of interest at this time.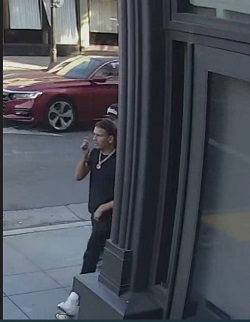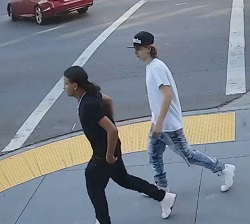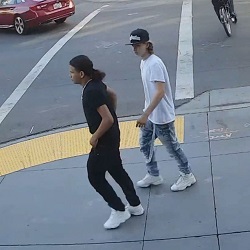 ---
ARMED ROBBERY SSO 22-385147 CS 23-002
January 10, 2023
At approximately 12:05 PM on 12/30/2022, the suspect entered the Boost Mobile on Fruitridge Road. He pointed a semi-automatic handgun at a store employee and ordered the employee to open the cash register. The suspect held the victim at gunpoint while the victim emptied the cash from the register and gave it to the suspect. The suspect then ordered the victim at gunpoint to a back storeroom where the suspect stole eight iPhones. The suspect left the area in a 2003 gold Honda Accord with California License Plate 5BAA988.
The suspect is described as a Black male adult, approximately 28-30 years old, 5'8" to 6'0" tall, weighing 150 to 175 pounds. He was wearing a black hoodie, black pants, black and white shoes, and armed with a black handgun.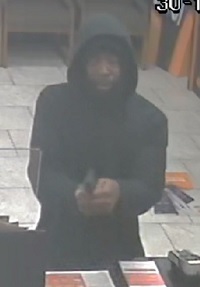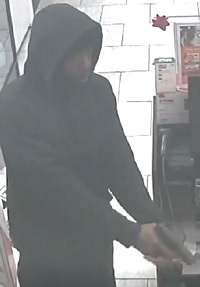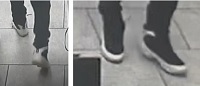 ---
PLACER COUNTY HOMICIDE PCSO 23-0011 CS 23-001
January 03, 2023
On January 1st at 6:18 p.m., Placer County Sheriff's deputies responded to the 1100-block of Fox Lane in Lincoln, for a report of a deceased male. Deputies arrived at the scene and located an unresponsive male inside his home, who appeared to have suffered from several gunshot wounds. The victim was identified as 44-year-old Jimmie Wiedeman.
Surveillance Video relating to the homicide
---
THEFT SSO Prop Crimes CS 22-090
December 29, 2022
The Sacramento Sheriff's Office is looking to identify four people accused of stealing luggage from the Sacramento International Airport Monday, Dec. 26, 2022.
Two men and two women were at the airport around 4:15-4:30 AM. They were caught on film roaming the area looking at all the bags sitting around in baggage claim due to all the flight cancellations.
Three of the four were seen leaving empty-handed, but one of the women was seen leaving with two roller bags.
They were then seen driving a white Dodge pickup truck with custom black wheels to another area where they went through the bags and dumped items they did not take.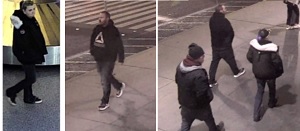 ---
ARMED ROBBERY SSO 22-181793 CS 22-089
December 29, 2022
On June 22, 2022, at 9:54 AM, Suspect 1 knocked on the victim's motel room door at the Super8 on 55th Street. She identified herself as "housekeeping". The victim opened his door and Suspect 1 entered briefly before two male subjects (Suspects 2 and 3) ran into the room. Suspects 2 and 3 assaulted the victim and stole the victim's wallet which contained approximately $4,000.00 cash. Suspects 2 and 3 also took clothing and other belongings from the victim's room. All four suspects fled the area on foot and in a silver Mercedes SUV. The victim was transported to the hospital for treatment.
Suspect 1: Hispanic or White female adult, light skin, 30-40 years, medium build, long black hair, black t-shirt, black stretch pants, black tennis shoes.
Suspect 2: Hispanic male adult, 30-49 years, medium build, white tank top, jeans. Armed with small pocket knife
Suspect 3: Hispanic male adult, 30-49 years, large build, black/red shirt, black shorts, black shoes. Armed with brass knuckles
Suspect 4: Hispanic male adult, 40-50 years, medium build, short hair, red t-shirt, black shorts, white tennis shoes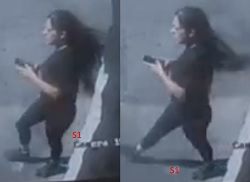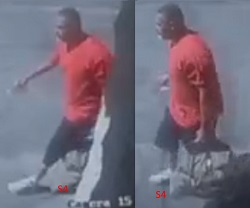 ---