If you have information concerning these unknown suspects: 1(800)-AA-CRIME
WE HAVE 7 PLACES TO BECOME A CRIME STOPPER! Wanted Suspects Unsolved Crimes Crime of the Week Cold Case Homicides Animal Abuse Still on the Run Missing Persons
If your tip leads to an arrest - You may earn a cash REWARD up to $1,000. Call 1-800-AA-CRIME between 12 & 1 PM (PST) any Tuesday to check for any pending Rewards.
Like us on Facebook!
Please note a criminal charge is an accusation. The defendant or suspect is assumed innocent unless and until proven guilty.
Tenga en cuenta que un cargo penal es una acusación. Se supone que el acusado o sospechoso es inocente a menos que y hasta que se demuestre su culpabilidad.
Sponsor

ASSAULT & ROBBERY Folsom PD 23-4017 CS 23-065
October 18, 2023
Folsom Police are looking for information related to an assault and robbery that occurred somewhere between October 1 and October 2, 2023, at 7:00 AM. An unhoused victim was seen staggering and bloody in the area of Livermore Park at 6004 Riley Street in Folsom. The victim's clothes and other personal items were taken from him by force.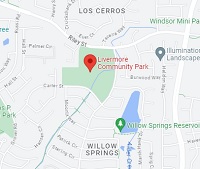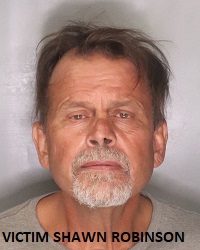 ---
HOMICIDE FERNANDEZ DR & 38TH SPD CS 23-064
October 16, 2023
On October 13, 2023, at approximately 12:08 a.m., Sacramento Police Department patrol officers responded to the area of Fernandez Dr and 38th Avenue for a welfare check call. At the scene, officers located one adult male on the ground near the train tracks, who was not breathing and not conscious. The victim was pronounced deceased on scene by responding medical personnel. During the investigation, the victim was found to have at least one gunshot wound.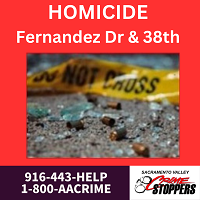 ---
THEFT - PLEASANT GROVE, CA Sutter 23-003446 CS 23-063
October 13, 2023
Law enforcement is seeking to identify these suspects. They stole thousands of dollars of items from the Platinum Express shop in Pleasant Grove, California. The suspects were at the location three times and were seen departing south on Highway 99 towards Sacramento.

---
BREAK-IN SERIES CS 23-062
October 12, 2023
Law enforcement is seeking information that will help identify and locate a pictured person of interest who may have information about multiple break-ins that occurred in the area of McClellan Park in North Sacramento on Sunday, Sept. 24, and Wednesday, Sept. 27, 2023.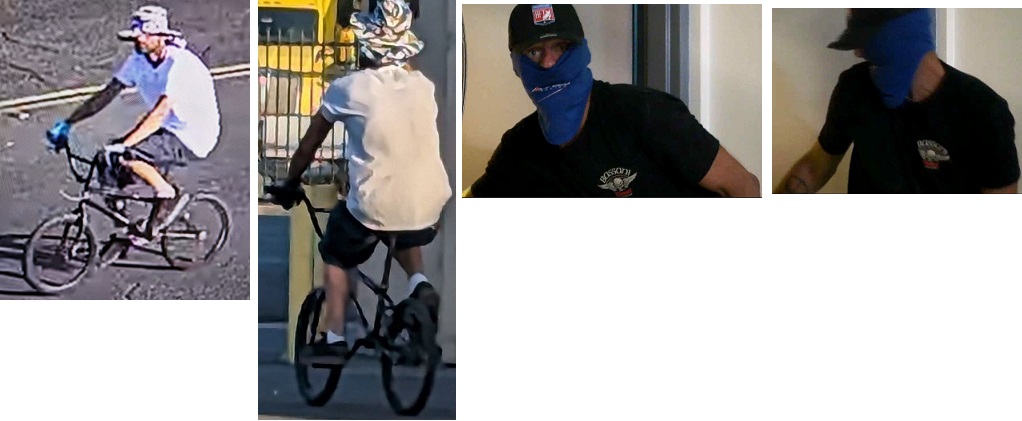 ---
THEFT EDSO 23-7805 CS 23-061
October 06, 2023
On 10/01/2023 in the early morning hours, a white Ford Econoline van backed up to the front doors of the El Dorado Hills Ace Hardware Store. A suspect broke a pane of glass and entered the store with three additional suspects. The suspects stole Stihl, Milwaukee, Ego, and Dewalt power tools and vacuum cleaners. The suspects fled the scene in the van after loading the van with the stolen items.
Suspect 1: White male adult with dark hair, wearing blue sweatpants that appear to have security tag attached to upper waist area
Suspect 2: believed to possibly be a female wearing Nike black zip-up jacket, green and gray gloves
Suspect 3: male adult, possibly Black
Suspect 4: White male adult with dark hair, tag on clothing wrapped around head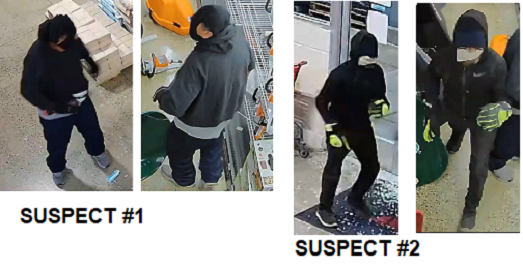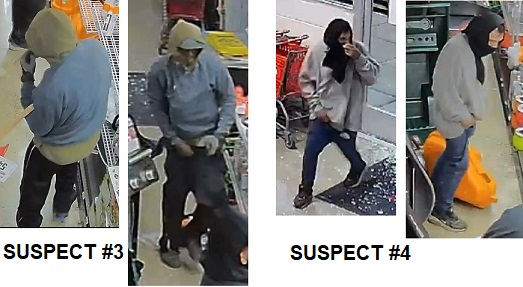 ---
THEFT EDSO 23-5025 CS 23-059
October 02, 2023
El Dorado County Sheriff's Office Detectives are attempting to identify a male and female who are suspected of stealing over $5,000 from a victim's bank account on June 28th. They are possibly associated with a gray Honda Pilot and a black BMW X3 (or Volkswagen Golf).

---
HOMICIDE SPD 23-167970 CS 23-058
September 25, 2023
On June 16, 2023, Jeremy Johnson, a subject experiencing homelessness, was murdered on the sidewalk on Mack Rd near Valley High Dr. Detectives are seeking the community's assistance with any information regarding the homicide. Johnson was known to frequent the area with his brother, and they were often referred to as "twins".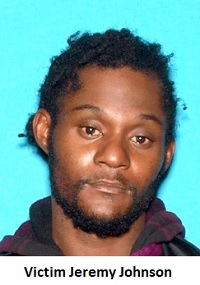 ---
FATAL HIT & RUN 65th & Lemon Hill SPD CS 23-057
September 24, 2023
UPDATE: LOOKING FOR 2013-2017 SUBARU CROSSTREK OR 2015-2017 SUBARU IMPREZA
On September 24, 2023, around 12:11 a.m., Sacramento Police Department patrol officers responded to the area of 65th Street Expressway / Lemon Hill Avenue regarding reports of a collision involving a vehicle and a pedestrian. Upon arrival, officers located a female adult with significant injuries.
Sacramento Fire Department personnel responded and transported the victim to an area hospital where she was pronounced deceased. The suspect vehicle fled from the scene prior to the arrival of officers.
At the scene of the collision, Detectives located aftermarket front bumper pieces commonly placed on a Subaru Crosstrek or Subaru Impreza. Additionally, OEM underbody parts were located that are used on either a 2013 to 2017 Subaru Crosstrek or a 2015-2017 Subaru Impreza.
The aftermarket front bumper and splitter are blue and black; however, this may not indicate the body color of the vehicle. The located vehicle parts indicated that the vehicle sustained front, drivers side damage.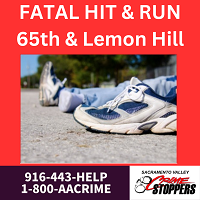 ---
BURGLARY SSO 23-258359 CS 23-056
September 19, 2023
This person was involved in a residential burglary in North Highlands on August 14, 2023, at 12:00 PM. The suspect vehicle was a U-Haul van with no plates. The U-Haul van has been recovered.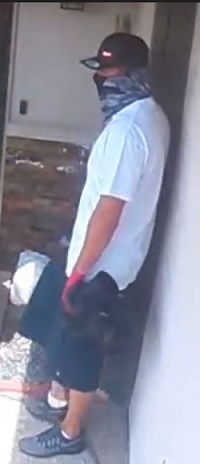 ---
ROBBERY SPD 23-251701 CS 23-055
September 18, 2023
On September 5, 2023, after leaving 7-11 at 1199 43rd Ave., the victim was involved with an altercation with these subjects. The trio attempted to hit victim in their vehicle (described as a new white sedan). The subjects exited the vehicle and assaulted the victim, who stated one of the subjects was armed with a firearm. The victim believes he was pistol-whipped during the assault. During the course of the assault the subjects removed items from his pockets and fled the area. 7-11 employees stated that the trio are regulars at the store.
---