If you have information concerning these suspects: 1(800)-AA-CRIME
If your tip leads to an arrest - You may earn a cash REWARD up to $1,000. Call 1-800-AA-CRIME between 12 & 1 PM (PST) any Tuesday to check for any pending Rewards.
Like us on Facebook!
Sponsor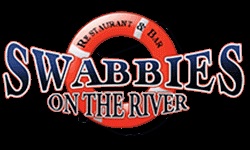 HOMICIDE SPD 23-323001 CS 23-075
November 29, 2023
On Thursday, November 16, 2023, at about 7:10 PM, three young men were outside the Fast Stop Liquor Store at 5601 Wilkinson Road in Sacramento. Individuals in a vehicle drove by and fired at two victims.
One victim died from his wounds and the second is expected to survive.
Detectives need any and all information about this crime.
TIPSTERS REMAIN ANONYMOUS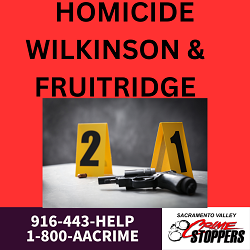 ---
HOMICIDE - GANG SHOOTING GOVERNOR'S CIRCLE CS 23-074
November 28, 2023
At approximately 1:45 AM, on Sunday, November 26, 2023, Sacramento County Sheriff's deputies assigned to the Central Patrol Division responded to a shooting at a nightclub venue on the 7000 block of Governors Circle in South Sacramento. Deputies discovered two adult males suffering from life-threatening gunshot wounds and began life-saving measures. Two victims were deceased at the scene. One of the victims was the owner of the establishment.
Witnesses reported that the suspects may have fled in a white-colored vehicle shortly after the shooting. Officers from the California Highway Patrol (CHP) patrolling nearby located the vehicle and detained the occupants inside.
Detectives learned a group of gang members were at the nightclub and were initially refusing to leave at closing time. Once employees could get all the patrons out of the venue, a fight involving those gang members ensued in the parking lot. During the fight, at least one of the gang members shot two individuals, who died at the scene. Detectives confirmed that the individuals detained in the vehicle stop were, in fact, involved with the shooting. They recovered multiple firearms, and the investigation will continue to determine appropriate charges. The suspects' identities will be released once charges related to the homicide are filed, as permitted by law.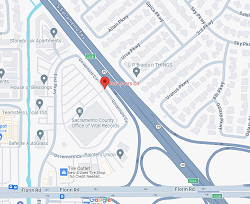 ---
I-10 FREEWAY ARSON CS 23-071
November 18, 2023
On 11/11/23, at approximately 0031 hours, Lo Angeles FD was dispatched to a fire at Alameda Street and the Interstate 10 freeway in the City of Los Angeles. The fire was determined to be incendiary (arson) and on State of California property. A person of interest was identified. He then left the immediate area, and his location is unknown.
The subject is describe as a male of unknown race, 30 - 35 years old, approximately 6', 170 - 190 pounds, with black hair. He was wearing blue shorts, black jacket, black backpack and was carrying a green scarf. The subject also had a knee brace on his right knee and appeared to have visible burn injuries on his left leg.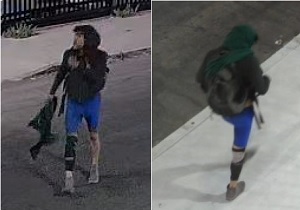 ---
ENDANGERING SPD CCAT XRef 5098723
November 02, 2023
STATUS
: WANTED
WANTED FOR ENDANGERING THE LIFE AND HEALTH OF A CHILD
ALAYSIA MARIE BELTON
25-year-old female, born March 6, 1998
5' 3", 150 pounds, brown hair, hazel eyes
Last known to reside on the 1500 block of Waterwheel Drive in Sacramento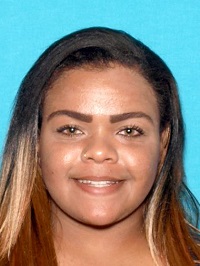 ---
HOMICIDE FERNANDEZ DR & 38TH SPD CS 23-064
October 16, 2023
On October 13, 2023, at approximately 12:08 a.m., Sacramento Police Department patrol officers responded to the area of Fernandez Dr and 38th Avenue for a welfare check call. At the scene, officers located one adult male on the ground near the train tracks, who was not breathing and not conscious. The victim was pronounced deceased on scene by responding medical personnel. During the investigation, the victim was found to have at least one gunshot wound.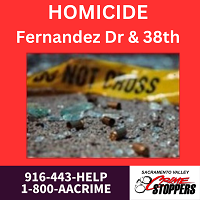 ---
BURGLARY CS 23-060
October 03, 2023
A SUSPECT HAS BEEN IDENTIFIED AND ARRESTED
On October 1, 2023, Zanzibar Fair Trade Imports was burglarized. In about 25 seconds, over $100,000 in merchandise, including rare antiquites, was stolen.
A person appeared to use rocks to break in. Video showed the person slamming an object repeatedly before breaking through and going directly to glass display cases, scooping items into a container before running off.
The owner described the merchandise taken was almost all Russian, with a few European and French pieces: medallions, medals, and coins from between the 12th and 17th centuries. Many items had been set with silver or gold with diamonds around them.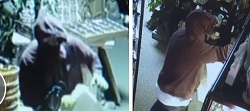 ---
HOMICIDE SPD 23-167970 CS 23-058
September 25, 2023
On June 16, 2023, Jeremy Johnson, a subject experiencing homelessness, was murdered on the sidewalk on Mack Rd near Valley High Dr. Detectives are seeking the community's assistance with any information regarding the homicide. Johnson was known to frequent the area with his brother, and they were often referred to as "twins".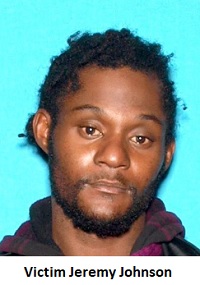 ---
RODNEY HERNANDEZ LEWD & LASCIVIOUS ACTS
September 05, 2023
Rodney Hernandez has been on the run and may have fled to Mexico. He is wanted for Lewd & Lascivious Acts with a Child under 14.
Hernandez is 52 years old, born March 28, 1971. H is 5' 8" tall and weighs 200 pound, with black hair and brown eyes. His last known address was General Delivery in North Highlands, California.
SPD CCAT 20-30502 XRef 5302457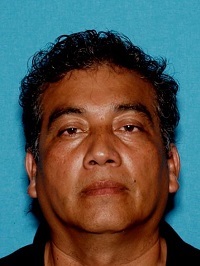 ---
MOTORCYCLE ROBBERY SSO CS 23-045
August 10, 2023
Capitol Yamaha shared security video from the break-in Sunday morning, August 6, 2023 just after 4 AM
The shop said seven people got through a locked door and immediately grabbed the motorcycles.
The thieves rolled the bikes out the front door and loaded them in a U-Haul truck parked outside.
See the video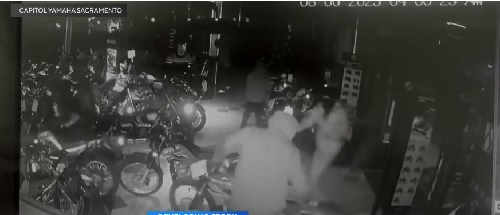 ---
HOMICIDE VICTIM RAVEN LABIT SSO CS 23-044
August 04, 2023
On April 8th, 2018, a fisherman discovered a bag of human remains while fishing off of a dock on the Mokelumne River in Isleton. After the initial investigation which involved using investigative genetic genealogy, detectives determined the remains were that of Raven Labit from Fayetteville Arkansas.
Raven was the victim of human trafficking. She spent time in Sacramento along Stockton Boulevard and Watt Avenue. She was also known to be in the Rancho Murietta and Sloughhouse areas.
If you knew Raven during January to April, 2018, please give us your information - you will remain anonymous through Crime Stoppers.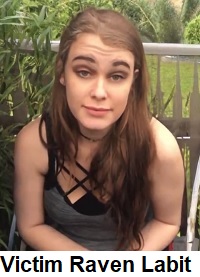 ---
HOMICIDE 3000 RAMSGATE DRIVE CS 22-046
August 03, 2023
DO YOU KNOW THIS PERSON OF INTEREST?
On Friday, August 5, 2022, at approximately 11:21 p.m., the Sacramento County Sheriff's Office Communications Center received a call regarding a shooting that just occurred in the 3000 block of Ramsgate Way in the City of Rancho Cordova. The caller advised that her boyfriend had been shot and was lying on the ground.
Rancho Cordova Police Officers responded and located 20-year-old Corey Shearer suffering from at least one gunshot wound. Officers administered life-saving measures while awaiting Sacramento Metro Fire personnel. Fire arrived and transported the victim to a local area hospital where he was pronounced deceased a short time later.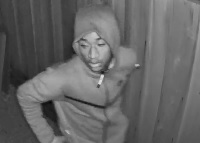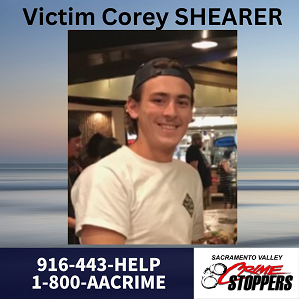 ---
ARSON SFD CS 23-036
June 12, 2023
NEW PHOTOS!
On June 6, 2023, at 10:04 AM, a fire occurred at the "Shellfish building" at 2601 5th Street (5th Street and 1st Avenue).
Arson investigators are trying to identify a Black male adult in his 30's and described as 5'10" to 6' tall and weighing 150 pounds, was camped out in the doorway at the Northwest corner of the building for approximately two weeks. This suspect is responsible for setting fire to the building and causing significant damage. He was told by workers that he had to leave because they were fencing off the area and immediately after, he is seen lighting his own belongings on fire, which ended up involving the entire structure.

---
HOMICIDE SPD 22-167198 CS 22-037
May 22, 2023
On June 15th, 2022 at approximately 10:22 PM, Officers responded to the 3000 block of Ponderosa Ave in North Sacramento regarding a shooting that had just occurred. The victims were seated in their parked vehicle when a shooting occurred, with a gunshot striking victim Detwarn Buntun. Buntun later died at the hospital from his injuries.
ALMOST A YEAR HAS PASSED - CAN YOU GIVE AN ANONYMOUS TIP THAT WILL SOLVE THIS HOMICIDE?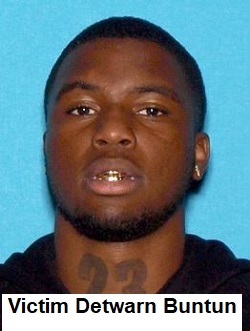 ---
UNSOLVED HOMICIDE PLACER COUNTY SO
April 22, 2023
10-20-2023 UPDATE: 2 SUSPECTS HAVE BEEN ARRESTED!
Do you know who killed Gary Spohr? He was shot and killed at his residence in Homewood on June 5, 2021.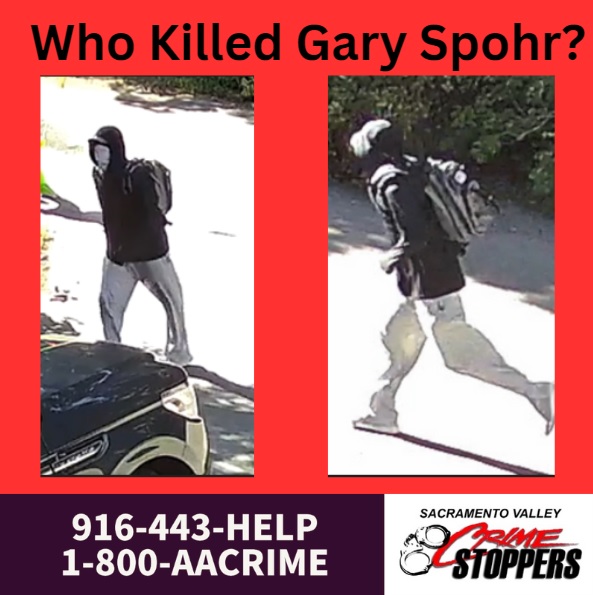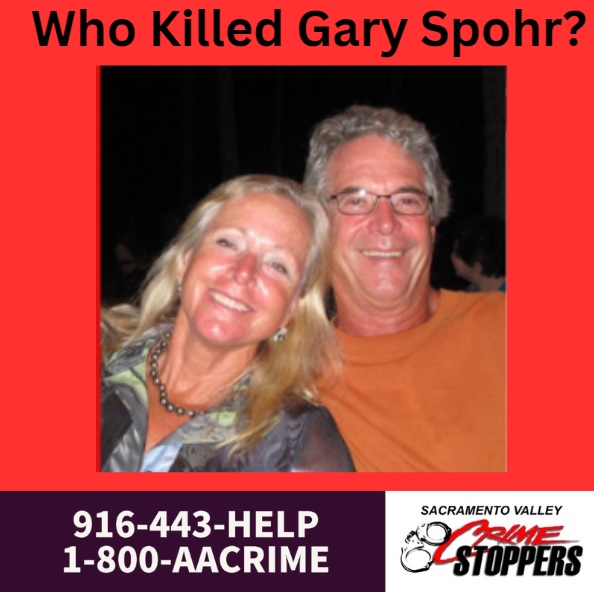 ---
ARMED ROBBERY OF POSTAL CARRIER SC 23-017
March 30, 2023
On March 27, 2023, at approximately 1:15 PM, a postal carrier was robbed of his keys and phone on Oberon Ave, North Highlands, CA 95660. The suspect was armed and fled east on foot. A witness saw the suspect jump into the passenger side of a white four-door Toyota Corolla.
The carrier described the suspect as a white male adult, approximately 5' 06" tall, wearing a black hoodie, black pants, with white and black Jordan XII shoes. The carrier had noticed the suspect walking on foot on Harrison St. approximately 15 to 30 minutes prior to the robbery.
The suspect vehicle was seen in the area prior to the robbery, and may have remained in the area shortly afterwards. A witness described the driver of the vehicle as a white male adult.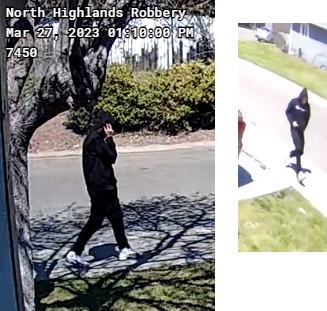 ---
FATAL HIT AND RUN SPD 23-74398 CS 23-016
March 23, 2023
On March 19, 2023, at 5:56 AM, a pedestrian was struck and killed by a vehicle near the intersection of Franklin Boulevard and 26th Avenue in Sacramento.
From parts located on the scene, the vehicle is tentatively identified as a dark-colored 1992 to 1996 Toyota Camry. Damage could include a missing Toyota emblem on the front of the vehicle, a broken front right headlight, and damage to the front bumper and hood.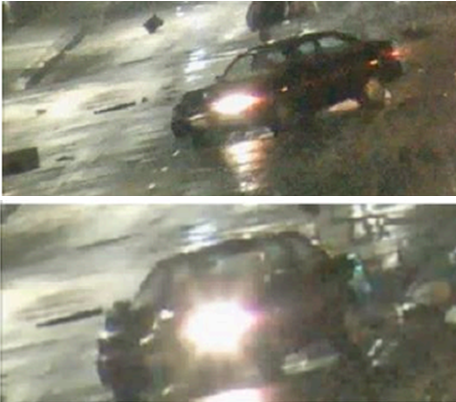 ---
ARMED ROBBERY CHPD Admin 22-08877 CS 23-004
January 27, 2023
On November 27, 2022, at approximately 7:45 PM, the pictured suspect walked into a business in the area of Greenback Lane and Fair Oaks Blvd and attempted to rob an employee while threatening them with a knife. The employee was able to get away and the suspect fled the scene. Citrus Heights Police Detectives have exhausted all leads on this case and are requesting the assistance of the public to help identify this suspect. The suspect was seen wearing a black baseball cap, red sweatshirt, jeans, black shoes, and black gloves.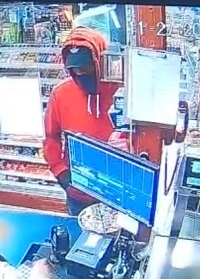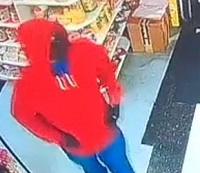 ---
SPD FELONY ASSAULT 22-287943 CS 23-003
January 18, 2023
On 10/12/2022, at around 4:40PM, the Sacramento Police Department responded to a shooting near the intersection of 8th Street and J Street. The individuals in the photos are persons of interest at this time.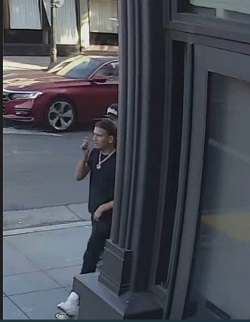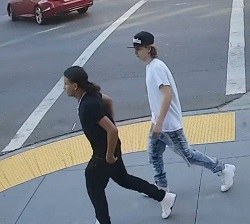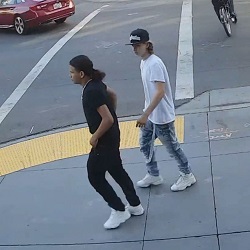 ---
PLACER COUNTY HOMICIDE PCSO 23-0011 CS 23-001
January 03, 2023
On January 1st at 6:18 p.m., Placer County Sheriff's deputies responded to the 1100-block of Fox Lane in Lincoln, for a report of a deceased male. Deputies arrived at the scene and located an unresponsive male inside his home, who appeared to have suffered from several gunshot wounds. The victim was identified as 44-year-old Jimmie Wiedeman.
Surveillance video relating to the homicide
---
ARMED ROBBERY OF MAIL CARRIER USPIS 3935820-ROBB CS 22-087
December 23, 2022
A second armed robbery of a letter carrier took place on December 20, 2022, at approximately 2:33 PM, at 120 Rinetti Way, Rio Linda, CA 95673. Two men got out of a light gray Dodge Charger. The letter carrier stated a black male adult wearing a light gray hoodie and a black mask ran towards him carrying a black semi-automatic handgun. A second unknown race male adult attempted to open the passenger side door of the postal mail truck (circled in red in the photo). Afterwards, both individuals fled in the Dodge Charger. The carrier was not harmed during the incident.
Several local residents said they saw a vehicle with a loud exhaust speeding down the road at approximately 2:33 PM. Video obtained from a local resident confirms the Charger had a very loud exhaust.
The two robberies occurred within approximately 10 miles of each other. Old North Sacramento (ZIP code 95813) is about half-way between the incidents. Based on previous investigations, however, we know that suspects from the Bay Area and Stockton will often travel to Sacramento as well.


---
| | | |
| --- | --- | --- |
| Page 1 of 3 | 56 Records | Prev | Next |