If you have information concerning these suspects: 1(800)-AA-CRIME
If your tip led to an arrest - You may have a REWARD. Call 1-800-AA-CRIME between 12 & 1 PM (PST) any Tuesday to check for any pending Rewards.
Like us on Facebook!
Sponsor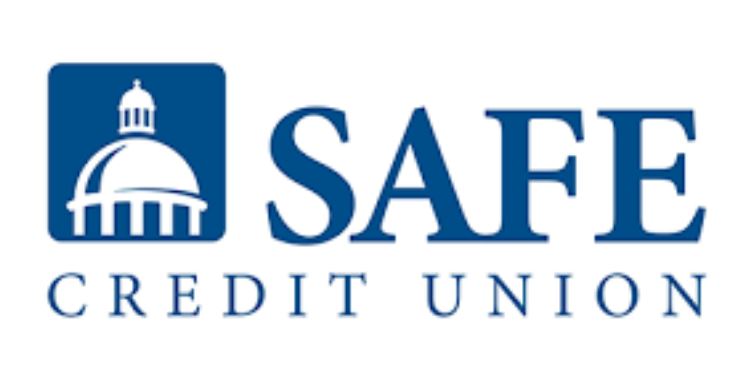 ATTEMPTED HOMICIDE SPD 20-285546
October 13, 2020
The Sacramento Police Department is currently seeking Ying XIONG on a felony warrant for the above charge.

XIONG is described as a 29-year-old Asian/Hmong male, born May 8, 1991. He is 5' 04" tall and weighs 150 pounds, with black hair and brown eyes. He is also known as Lil Pete or Lil P.
On September 25, 2020, at approximately 11:53 AM, XIONG was armed with a semi-automatic shotgun, and he fired multiple rounds at his ex-girlfriend. She sustained several gunshot wounds, to include her face. The shotgun and several shells were recovered.
CONSIDER XIONG ARMED AND DANGEROUS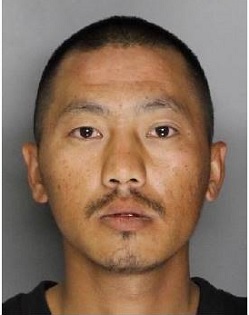 ---
HOMICIDE SPD 20-199629 Team 3 CS 20-029
October 06, 2020
On the night of July 3rd, 2020 a shooting that occurred in the north west corner of The Marina Vista Housing Complex, off of Seavey Circle in Sacramento. Michael Love III was struck by gunfire and did not survive his injuries. A second person in the area was also struck by gunfire.
Detectives believe witnesses were in the area. Sacramento Valley Crime Stoppers is offering up to $1,000 for information assisting in the arrest of the suspect(s).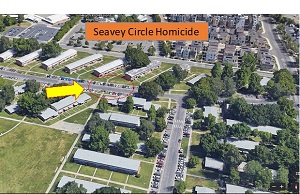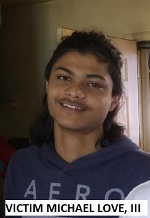 ---
ARMED ROBBERY SPD NCU-S 20-293981 CS 20-028
October 06, 2020
On October 3, 2020, at approximately 8:57 PM, the suspect entered Quick Shop Market on Franklin Boulevard. The suspect retrieved a bottle of Coca Cola from the refrigerated section, approached the front counter and set the bottle of Coca Cola down on the front counter. The suspect then produced a small, black semi automatic hand gun from his front right pocket, pointed it at the employee and demanded money. The employee gave cash from the cash register to the suspect. The suspect fled the scene eastbound through the parking lot and then northbound along Franklin Blvd. on foot and out of camera view.
The suspect is described as a Black male adult in his late 20s to early 30s, 6' tall, with a large build. He wore a red/black flat-brim baseball hat, multi-colored face mask, black tank top, black baggy cargo shorts, and black shoes with red shoe laces. The black semi-automatic handgun had a red laser attachment.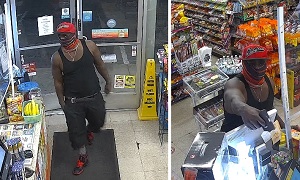 ---
COMMERCIAL BURGLARY SPD 20-273986 CS 20-025
September 22, 2020
On 9/14/20, a commercial burglary occurred at 7465 Rush River Dr. Surveillance captured the burglar making entry. There are no outside cameras in the area which would have captured the suspect coming in a vehicle.
Watch the video: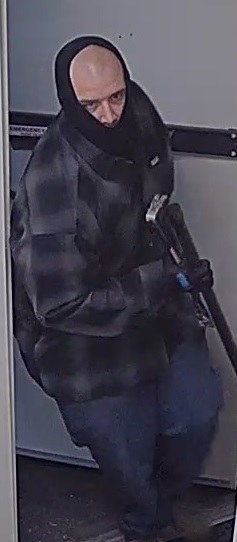 ---
SEX CRIMES SSD 20-220992
September 15, 2020
WANTED FOR: Sexual Intercourse with a Minor under 16 years of age; Penetration by a Foreign Object with a Victim under the age of 16 and Suspect over the age of 21; Furnish a Minor Controlled Substances


Name: GRANDPRE, Gabriel
Gender: Male Race: Caucasian
DOB: 12/02/1994 Age: 25
Height: 5ft7in Weight: 135
Hair: Brown Eyes: Hazel
Last Known Address: General Delivery, Sacramento
Case: SSD Major Crimes 20-220992 XRef 5269784
Warrant: SA 03383748
GRANDPRE had sexual intercourse with the victim, who was a minor, and provided the victim with a controlled substance.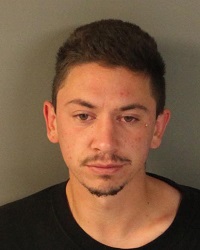 ---
MAYHEM; ASSAULT; FALSE IMPRISONMENT; ROBBERY SSD 20-81112
September 08, 2020
Wanted for Mayhem, Assault by means of Force likely to produce Great Bodily Injury, False Imprisonment, Robbery, Threats to commit a crime resulting in Death or Great Bodily Injury, Possession of Burglary Tools, Auto Theft, Possession of Narcotics, Possession of Controlled Substances

Name:
STEPHENS, Robert
Gender:
Male
Race:
Caucasian
DOB:
01/01/1989
Age:
31
Height:
5ft8in
Weight:
190
Hair:
Brown
Eyes:
Black
Scars, Marks, Tattoos: Tattoos on face and neck
Last Known Address: General Delivery, Citrus Heights, California
Case: SSD Major Case 20-81112 XRef 2962915
Warrant: SA 03386741
STEPHENS lured the victim into a garage. STEPHENS assaulted the victim and used a razor to cut the victim. STEPHENS took property from the victim.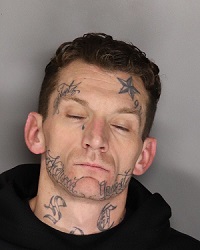 ---
ARMED ROBBERY NCU 1-2 #20-242589 CS Tip 20-021
September 01, 2020
On August 13, 2020, at approximately 6:20 PM, a suspect entered a store, placed a bag on the counter and demanded employees fill it with cash from the register. He then pulled up his shirt and brandished a black semi-automatic firearm tucked into his front waistline. Employees put the money into the bag, and the suspect fled on foot.
The suspect is described a White male adult in his mid20's to early 30's. He was wearing a white T-shirt, blue jeans, and a gray ball cap with a black bill with a 49'ers logo.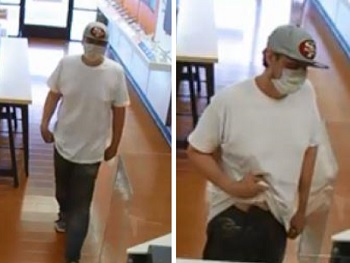 ---