If you have information concerning these suspects: 1(800)-AA-CRIME
If your tip led to an arrest - You may have a REWARD. Call 1-800-AA-CRIME between 12 & 1 PM (PST) any Tuesday to check for any pending Rewards.
Like us on Facebook!
Sponsor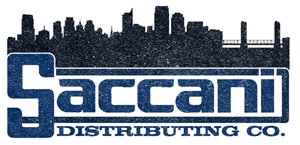 WEAPON OF MASS DESTRUCTION SPD CCAT 19-130144
January 12, 2021
On April 27, 2019, officers from the Sacramento Bomb Squad conducted a search at Wolpert's home. Materials consistent with making a possible weapon of mass destruction were seized. He is wanted on a no-bail warrant.
Wolpert is described as a 37-year old White male, born December 27, 1983. He is 6' tall and weighs 365 pounds, with brown hair and hazel eyes.
He was last known to reside on the 5900 block of 15th Avenue in Sacramento.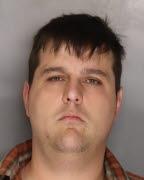 ---
HOMICIDE SPD CCAT Visalia PD 20-0101633
December 08, 2020
Name:
WILLIAMS, Jr., Curtis Elmo
Gender:
Male
Race:
Black
DOB:
09/03/1992
Age:
28
Height:
5ft9in
Weight:
150
Hair:
Bald Black
Eyes:
Hazel
Scars, Marks, Tattoos: Numerous tattoos on face and neck
Case: SPD CCAT Visalia PD 20-0101633

On November 30, 2010, the victim was located deceased in his apartment from a single gunshot wound to the upper chest. On December 4, 2020, WILLIAMS was identified by an independent witness as the shooter. He is believed to be in the Sacramento area and knows he is wanted.

WILLIAMS IS CONSIDERED ARMED AND DANGEROUS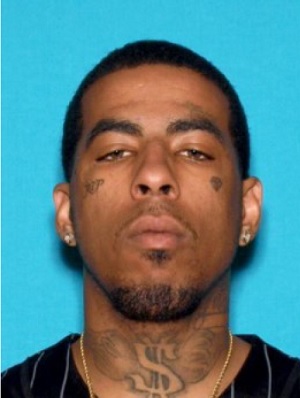 ---
FATAL HIT AND RUN, CHP North CS 20-041
November 24, 2020
The California Highway Patrol is seeking the public's help to identify the person responsible for a fatal hit-and-run.
On October 20, 2020, at approximately 7:10PM, Kia Goss, 40 years old, was killed in a hit-and-run near Antelope, The CHP said she was on her skateboard in the bike lane when the driver went into the lane and hit her. The vehicle was driving northbound on Watt Avenue at Elverta Road. The driver immediately left the scene.
The California Highway Patrol said the vehicle may possibly be a red 2015-2019 Dodge Ram truck, and it may have damage to the passenger side near the headlight and grille.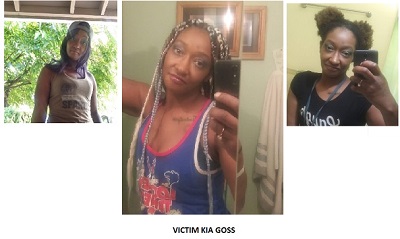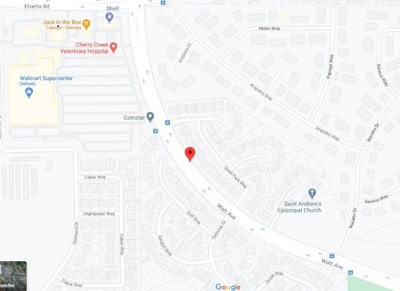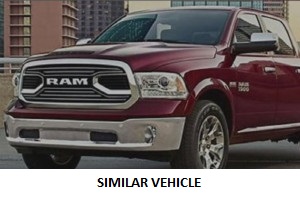 ---
COMMERCIAL BURGLARY NCU 3-6 SPD 20-337826 CS 20-038
November 16, 2020
On November 15, 2020, AT 5:59 AM, a suspect attempted to break in to Pucci Pharmacy on J Street. A vehicle which appears to be an early 2000s model Chevy Suburban or similar, light in color, drove up. A suspect attempted to break in by throwing a small boulder at the window. The boulder bounced off of the high-impact glass four times but it did not break the glass. A window shade fell down and likely set off the glass break alarm. The suspect returned to the vehicle and left.

The vehicle returned at 4:45 AM on November 16. The same suspect wearing the same clothing exited the vehicle from the rear driver side. He used a yellow crowbar-like tool to smash the glass in the fire exit door to gain entry. He jumped through the door and ran through the pharmacy, jumped over the counter and grabbed various drugs. The suspect then exited the pharmacy via the same path he entered.
This pharmacy is equipped with a security system that when triggered sprays the perpetrator with a DNA spray. The spray stays on the skin for up to six weeks and can be viewed under black light. When tested, the spray will link the suspect to this specific pharmacy.
The suspect is described as a White male dressed in blue jeans, black hoodie sweatshirt with no identifying logos, black gloves, and cherry red tennis shoes.
Additionally, there was an attempted break-in at Parkside Pharmacy at approximately 5:00 AM on November 15, and Anderson Brothers Pharmacy employees on Florin Road found their dumpster moved in a way that suggested someone may have been attempting something there.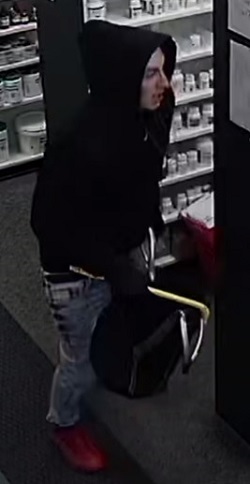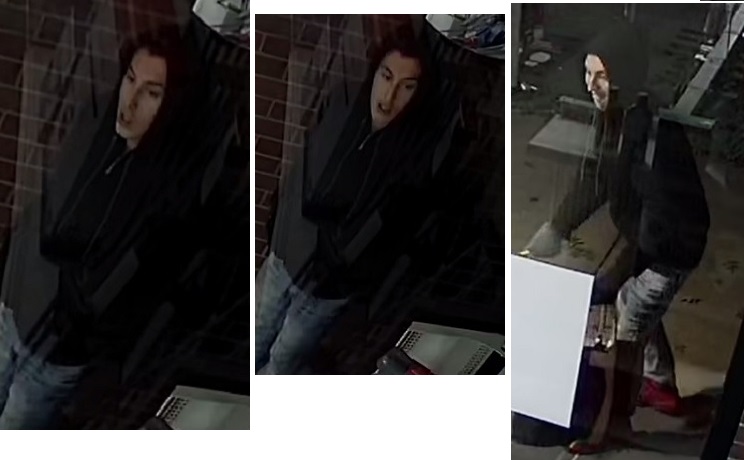 ---
BATTERY; ROBBERY NCU 3-6 SPD 20-308032 CS TIP 20-036
November 05, 2020
On October 17,2020, at approximately 12:17 AM, the below pictured suspect (Suspect #1) completed a beer run at the Shell Gas Station on Folsom Boulevard. The clerk chased the suspect outside where he was met by Suspect #2 who sucker punched him.
While on the ground, Suspect #1 "curb stomped" the victim causing him to have a seizure. The victim lost consciousness and suffered numerous injuries.
Detectives are still going through video and attempting to identify the vehicle the suspects fled in.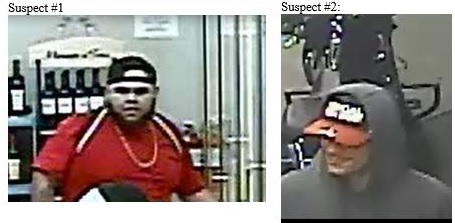 ---
ATTEMPTED HOMICIDE SPD 20-285546
October 13, 2020
The Sacramento Police Department is currently seeking Ying XIONG on a felony warrant for the above charge.

XIONG is described as a 29-year-old Asian/Hmong male, born May 8, 1991. He is 5' 04" tall and weighs 150 pounds, with black hair and brown eyes. He is also known as Lil Pete or Lil P.
On September 25, 2020, at approximately 11:53 AM, XIONG was armed with a semi-automatic shotgun, and he fired multiple rounds at his ex-girlfriend. She sustained several gunshot wounds, to include her face. The shotgun and several shells were recovered.
CONSIDER XIONG ARMED AND DANGEROUS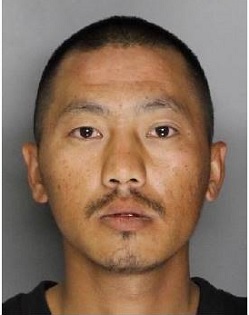 ---
HOMICIDE SPD 20-199629 Team 3 CS 20-029
October 06, 2020
On the night of July 3rd, 2020 a shooting that occurred in the north west corner of The Marina Vista Housing Complex, off of Seavey Circle in Sacramento. Michael Love III was struck by gunfire and did not survive his injuries. A second person in the area was also struck by gunfire.
Detectives believe witnesses were in the area. Sacramento Valley Crime Stoppers is offering up to $1,000 for information assisting in the arrest of the suspect(s).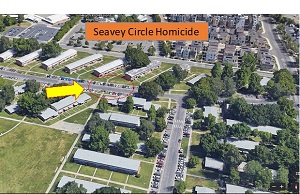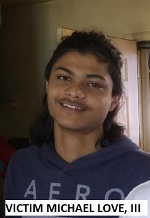 ---
ARMED ROBBERY SPD NCU-S 20-293981 CS 20-028
October 06, 2020
On October 3, 2020, at approximately 8:57 PM, the suspect entered Quick Shop Market on Franklin Boulevard. The suspect retrieved a bottle of Coca Cola from the refrigerated section, approached the front counter and set the bottle of Coca Cola down on the front counter. The suspect then produced a small, black semi automatic hand gun from his front right pocket, pointed it at the employee and demanded money. The employee gave cash from the cash register to the suspect. The suspect fled the scene eastbound through the parking lot and then northbound along Franklin Blvd. on foot and out of camera view.
The suspect is described as a Black male adult in his late 20s to early 30s, 6' tall, with a large build. He wore a red/black flat-brim baseball hat, multi-colored face mask, black tank top, black baggy cargo shorts, and black shoes with red shoe laces. The black semi-automatic handgun had a red laser attachment.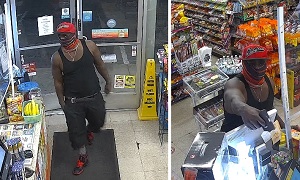 ---
COMMERCIAL BURGLARY SPD 20-273986 CS 20-025
September 22, 2020
On 9/14/20, a commercial burglary occurred at 7465 Rush River Dr. Surveillance captured the burglar making entry. There are no outside cameras in the area which would have captured the suspect coming in a vehicle.
Watch the video: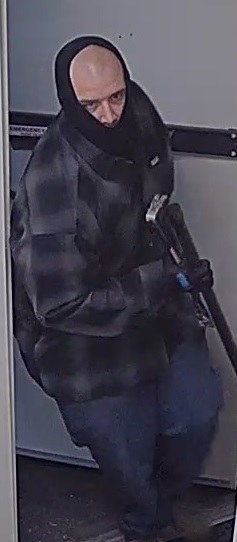 ---
MAYHEM; ASSAULT; FALSE IMPRISONMENT; ROBBERY SSD 20-81112
September 08, 2020
Wanted for Mayhem, Assault by means of Force likely to produce Great Bodily Injury, False Imprisonment, Robbery, Threats to commit a crime resulting in Death or Great Bodily Injury, Possession of Burglary Tools, Auto Theft, Possession of Narcotics, Possession of Controlled Substances

Name:
STEPHENS, Robert
Gender:
Male
Race:
Caucasian
DOB:
01/01/1989
Age:
31
Height:
5ft8in
Weight:
190
Hair:
Brown
Eyes:
Black
Scars, Marks, Tattoos: Tattoos on face and neck
Last Known Address: General Delivery, Citrus Heights, California
Case: SSD Major Case 20-81112 XRef 2962915
Warrant: SA 03386741
STEPHENS lured the victim into a garage. STEPHENS assaulted the victim and used a razor to cut the victim. STEPHENS took property from the victim.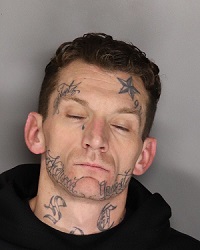 ---
ARMED ROBBERY NCU 1-2 #20-242589 CS Tip 20-021
September 01, 2020
On August 13, 2020, at approximately 6:20 PM, a suspect entered a store, placed a bag on the counter and demanded employees fill it with cash from the register. He then pulled up his shirt and brandished a black semi-automatic firearm tucked into his front waistline. Employees put the money into the bag, and the suspect fled on foot.
The suspect is described a White male adult in his mid20's to early 30's. He was wearing a white T-shirt, blue jeans, and a gray ball cap with a black bill with a 49'ers logo.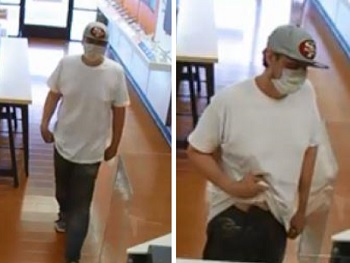 ---