If you have information concerning these suspects or unsolved crimes: 1(800)-AA-CRIME
If your tip led to an arrest - You may have a REWARD. Call 1-800-AA-CRIME between 12 & 1 PM (PST) any Tuesday to check for any pending Rewards.
Sponsor
VEHICLE THEFT SPD #20-141272 OI-Auto Theft CS Tip 20-014
May 28, 2020
On 05/10/2020 at approximately 0731 hours, victim's black Ford pickup truck (CA #8K77047) was stolen from Henry's Auto Service. The suspect gained access to the victim's vehicle through unknown means and drove away in it.
The suspect is described as a White or Hispanic male adult in his 30's or 40's, with a heavy build, and dark complexion. He was wearing a black hat with "100" on it, grey tank tip with jeans. The suspect had a tattoo across his chest and tattoo sleeve on his left arm.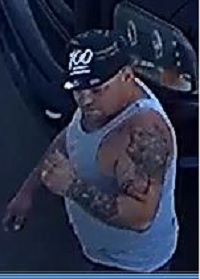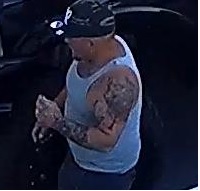 ---
HOMICIDE Woodland PD CS Tip 20-013
May 22, 2020
Woodland Police Department Investigators released a sketch of a man they say is the first of multiple persons of interest wanted for questioning in connection with the shooting death of a 20-year-old man earlier this year at his Woodland home.

Officials said a witness saw suspicious people near the shooting scene on Jan. 9, when Isaac Morales was gunned down at his home on College Street,.

The witness met with a police sketch artist to draw a composite sketch of what appears to be a male wearing a knitted cap.
Woodland police are also investing two other shooting deaths:

Shortly after 7 p.m. on Oct. 21, officers responded to a report of shots fired in the area of North and East streets. As the officers arrived at the scene, a witness pointed to a vehicle involved in the shooting leaving. Police pursued the vehicle, which did not stop. The car arrived at Woodland Memorial Hospital and officers discovered found two men inside had gunshot wounds. The men were treated in the emergency room.

Police returned to the North and East streets shooting scene, and a detective found a body lying north of the intersection next to the railroad tracks. The detective performed CPR on the injured victim, later identified as Alvaro Gamera, but he was pronounced dead at the scene.

Shortly before 7 p.m. on Nov. 17, officers responded to a report of shots fired in the area of North and Elm streets. The officers found Ramond Ortiz, 16, injured near the 100 block of Elm Street. Police said Ortiz died of multiple gunshot wounds.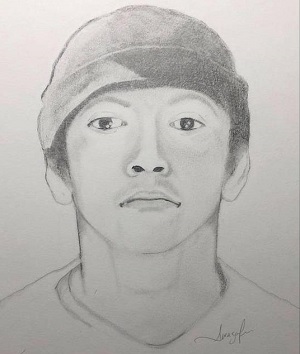 ---
COMMERCIAL BURGLARY, NCU 1-2 SPD #20-97515 TIP #20-012
April 21, 2020
The Sacramento Police Department is currently seeking the public's help to identify the persons responsible for this crime.
On March 29, 2020, at approximately 9:30 PM, these two subjects broke the front window of the American Red Cross building, located at 1565 Exposition Blvd. Nothing was taken; however, it appears as though they may have been interested in a vending machine located in the lobby. They were seen leaving in what appears to be an early 2000's Dodge Durango.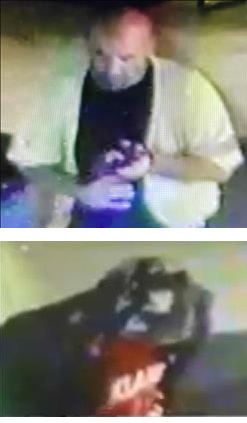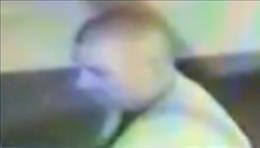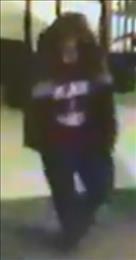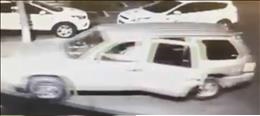 ---
ATTEMPTED CARJACKING; ROBBERY NCU North SPD #20-108490 TIP #20-011
April 21, 2020
The Sacramento Police Department is currently seeking the public's help to identify the persons responsible for this crime.
On April 15, 2020, at approximately 1:15 PM, the victim was driving the pictured black Hummer at Norwood Ave / Jessie Ave. As she came to a stop near this intersection, a Black male broke out her rear driver side window with an unknown object and leaned into the vehicle. He then attempted to take her purse from her. The victim accelerated and collided with an unrelated vehicle causing the suspect to be ejected from her Hummer. A silver Infiniti QX60 quickly pulled up, picked up the suspect from the ground and carried him to their vehicle.
Surveillance cameras show the suspect vehicle to have cased the victim from a nearby check cashing store. The plate on the SUV is 85823K2, which comes back to a black Dodge truck. A registered owner check of this plate showed it was stolen out of Walnut Grove at an unknown time. The suspects may be from the Oakland area.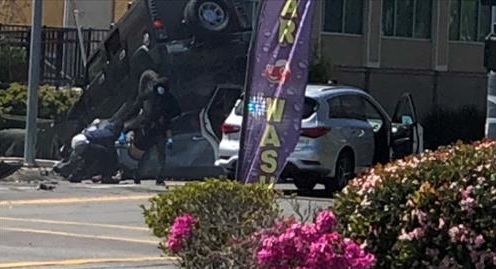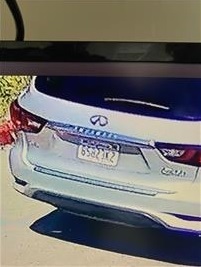 ---
ARSON SFD 20-105082 Tip 20-010
April 14, 2020
On April 6, 2020, at approximately 10:20 PM, a sign was intentionally lit on fire in front of 1415 F St. A Ring camera at 1423 F St. captured a subject walking from the area of the fire on 14th Street. The suspect was wearing a black jacket, white pants, black shoes, and a red hat or scarf. The suspect was carrying a light-colored plastic bag.
The Sacramento Fire Department would like to know if anyone may have contacted a person matching this description in the area or recognizes the subject. SFD notes there have a large number of fires in the area in the recent weeks.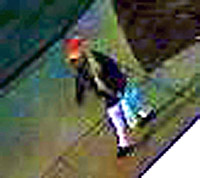 ---
BURGLARY SERIES, EDCSO 19-10661, CS Tip 20-001
March 10, 2020
The El Dorado County Sheriff's Office is currently seeking the public's help to identify the persons responsible for these crimes.
On December 27, 2019, at 7:19 AM, the suspects cased Talisman Collection on Town Center Boulevard, then returned at 7:50 AM, and from 7:53 to 7:55 AM, the male suspect pried unsuccessfully at the door. On December 27, at 7:13 AM, the male and female got out of a white Jeep. The male pried open the side door of Umi Sushi on White Rock Road, and both entered. On January 5, 2020, at 5:29 AM, the same male and female were seen casing Beach Hut Deli and Great Clips on Park Drive. They parked a black Honda Civic, and the male burglarized Beach Hut while the female burglarized Great Clips.
The male suspect wears a bandana with a skull face.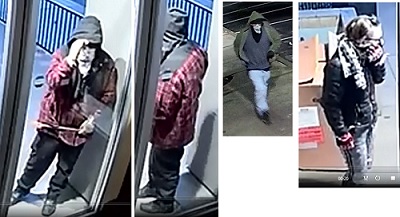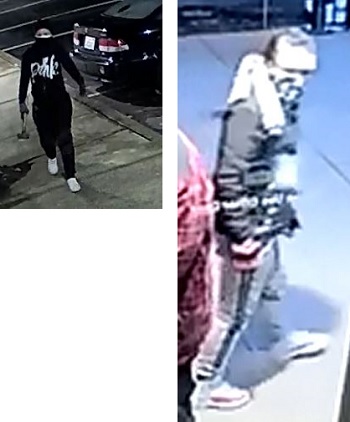 ---
PROWLER SACA SPD #20-26675 CS Tip #20-008
February 14, 2020
On January 25, 2020, at approximately 6:08 AM, the Sacramento Police Department received a call of prowler at a residence. The Victim stated she woke up after hearing strange noises coming from outside her bedroom window. The victim then stated she heard a male voice and moaning noises that she believed to be inside her house. The victim contacted 911 and then observed the suspect at her bedroom window and observed he was masturbating. The suspect was able to make entry into her house through her back secured door. The suspect stood in the hallway near her bedroom with woman's underwear on and his pants down masturbating while talking to the victim. The suspect became startled when officers arrived and fled out the back door of the residence. Officers observed the suspect fleeing from the back of the residence but were unable to capture him at this time.
The suspect is described as an Hispanic male in his late 20's to early 30's, approximately 5' 08" to 5' 10" with short dark hair. The suspect was wearing a gray shirt around the bottom of his face, black women's underwear, dark pants, and no shoes. The Victim described the suspect as having almond shaped eyes and a smooth face. Victim also stated the suspect spoke broken English with a thick Hispanic accent.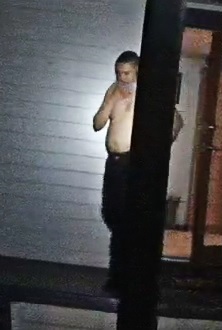 ---
Armed Robbery SPD #20-33057 CS Tip #20-007
February 11, 2020
The Sacramento Police Department is currently seeking the public's help to identify the person responsible for this crime.
On January 30, 2020, officers responded to a robbery at gun point that had just occurred at the Subway on J Street. The suspect entered the business, ordered a sandwich, and when it came time to pay, he presented a black handgun and demanded the cashier give him the money. The employee refused to give the suspect any money. The suspect grabbed the drink and sandwich and walked out of the store northbound on 8th Street.
The suspect is described as a White male, 50 years of age, 5' 05" to 5' 06", skinny, with salt and pepper facial hair (short cut beard). He was wearing a blue/black trucker hat, blue sweatshirt, black track pants with blue stripes on the side, and black Adidas sneakers.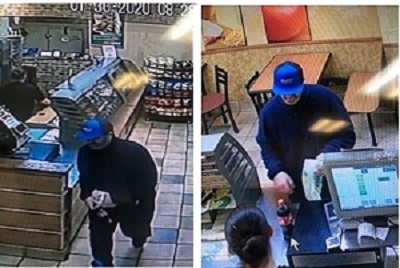 ---
Sexual Assault, SPD CS Tip #20-006
February 08, 2020
Sacramento Police Department detectives are investigating a sexual assault that occurred in the late evening hours of February 4, 2020. Detectives are working to identify a suspect in this case and are seeking the community's assistance.
Patrol officers responded to the area of 14th Street and G Street regarding a sexual assault that had occurred earlier in the night. The preliminary investigation revealed that the suspect brandished a knife and then sexually assaulted the victim. Officers conducted a neighborhood canvass to locate witnesses and surveillance footage. Crime scene investigators also responded to process the scene and collect evidence.
The suspect is described as a male black adult, late 20's to early 30's years old, 5'9 and heavy set. Detectives now also believe that the suspect had a tattoo on his left knuckles, and puffy cheeks as seen in the sketch. The suspect was wearing a black beanie, black hooded sweatshirt with red lettering and black jeans.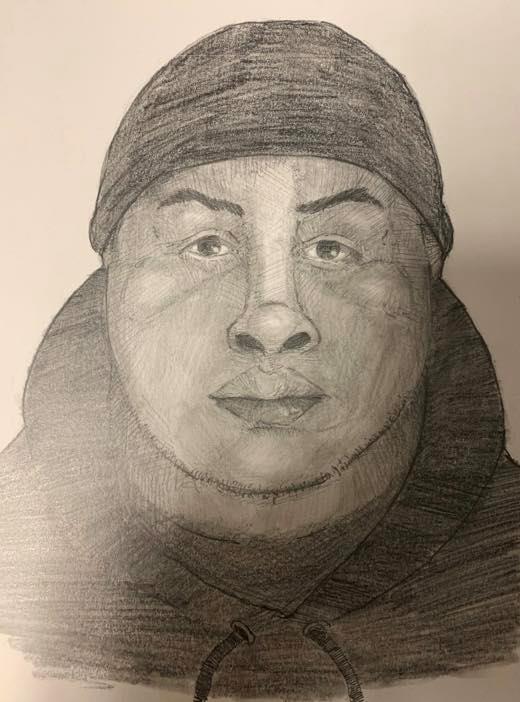 ---
ARMED ROBBERY, NCU-N SPD #19-408895, CS Tip #19-051
February 06, 2020
On December 20, 2019, at 9:00 PM, the suspect entered the Grocery Outlet on West El Camino and was seen putting items into his pockets. When he was confronted by an employee, he lifted up his sweatshirt and displayed a Glock 19 handgun that was in a holster. The suspect did not draw the weapon, but made a comment about shooting the employees. One employee tackled the suspect and disarmed him. The suspect left without his gun and was last seen riding his bicycle eastbound toward Truxel Road. The firearm was stolen from a vehicle burglary earlier that morning on Northview Drive.
The suspect is described as a White or Hispanic male adult in his 20's. He has medium-length brown hair and wore a Cali bear hat, red and black plaid hoodie, and white shoes with black laces and soles.


---
| | | |
| --- | --- | --- |
| Page 1 of 12 | 118 Records | Prev | Next |