Sponsor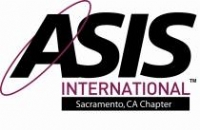 ROBBERY EDCSO 21-7188 CS 21-027
September 21, 2021
On September 3, 2021, the suspect stole an employee's cell phone with wallet attached from a Cameron Park store. A stolen credit card was then used in Cameron Park and Placerville.

In one of the stores in Placerville, he was seen with a heavy-set White Female with long reddish-brown hair.
The suspect is described as a White Male, 35-45 of age, 5'10 to 6' tall, with a thin build. He has short brown hair and goatee. He wears three silver rings on right hand, silver wedding ring on left hand, silver bracelet on right wrist, and silver watch on left wrist. He carries a wallet with skull on the outside. He has many tattoos
on his arms: right wrist area has stars, right lower arm and elbow area has cobwebs. Left arm appears to be image of female in flames, inner left arm appears to have image of the Devil.
Dark colored Subaru Outback late '90's-early 2000's with black roof rack. A red gas can was seen on roof.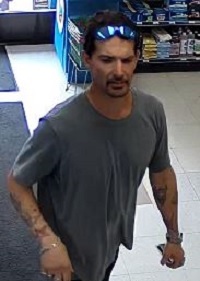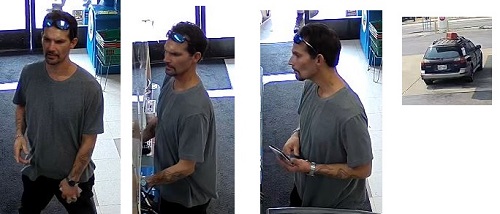 ---
BATTERY SPD 21-130359 CS 21-026
September 02, 2021
On May 13, 2021, t 3:17 PM, the suspect approached two males who were walking through the 29th Street light rail station and punched them both in the face, causing one of the men to lose consciousness.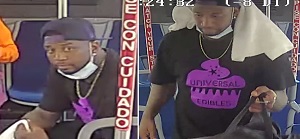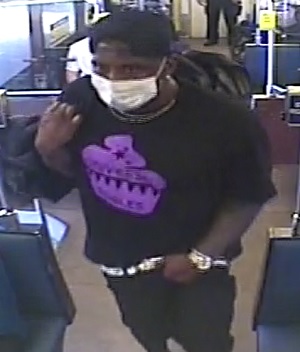 ---
HOMICIDE SSD - Toriano Mason CS 21-025
September 02, 2021
At approximately 11:37 p.m. on Wednesday August 25, 2021, the Sacramento County Sheriff's Office Communications Center received a 911 call from a resident on the 9400 block of North Kiefer Boulevard in Sacramento stating that an adult male subject was lying on the ground outside the residential apartment complex entrance.

Deputies responded to the location and found an adult male victim who suffered from a gunshot wound to the upper body. Fire arrived moments later and pronounced the victim deceased at the scene. The victim was identified as Toriano Miguel Mason, 20, of Sacramento.

Mason graduated from George Washington Carver High School and attended Barber College. He recently graduated from Barber College and was working at a local barber shop with his father.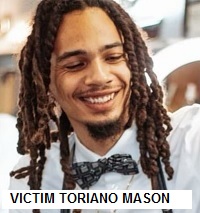 ---
HOMICIDE PLACER CO SO 21-7693 CS 21-024
August 17, 2021
The Placer County Sheriff's Office is investigating the homicide of 30 year old James Pascual Rodriguez out of Grass Valley, CA. James body was located in a canal in Colfax, CA on August 5, 2021. Rodriguez's body was partially clothed and his feet were bound together. An autopsy revealed the cause of death was trauma related.
Rodriguez frequented the North San Juan area of Nevada County in addition to Grass Valley. Detectives from the Placer County Sheriff's Office are seeking any witnesses with information regarding Rodriguez death or recent events involving Rodriguez, which may be related to his murder.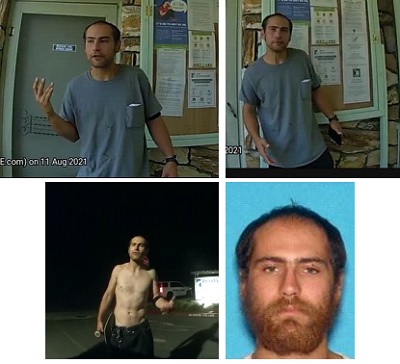 ---
HOMICIDE ON ONAWA COURT SSD CS 21-022
July 20, 2021
The Sacramento County Sheriff's Department is seeking the public's help in solving this homicide. At approximately 9:10 p.m. on Monday, July 19, 2021, the Sheriff's Communications Center received a call from a subject near the 3900 block of Onawa Court in Sacramento County stating they heard gunshots and could see a subject on the ground.

Upon arrival, deputies located one juvenile male who sustained at least one gunshot wound to the upper body. The victim was pronounced deceased at the scene by responding personnel from Sacramento Metro Fire.
Homicide detectives and Crime Scene investigators responded to the scene, interviewed witnesses and gathered evidence. No further information or suspect information is available at this time.

The identity of the victim in this case will be released by the Sacramento County Coroner's Office after identification and notification of next of kin.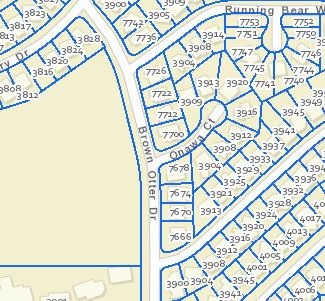 ---
GRAB AND RUN ROBBERY SPD NCU 3-6 21-1807208 CS 21-020
July 14, 2021
On June 29, 2021, a group of "grab and run" shoplifters robbed Macy's in downtown Sacramento.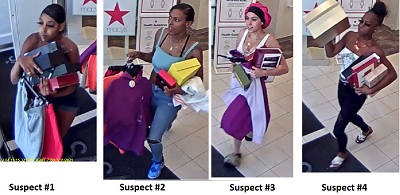 ---
ARMED ROBBERY SPD RT 21-146473 CS 21-019
July 14, 2021
On May 28, 2021, at 7:08 PM, the victim was sitting on a bench at the Consumnes River College light rail station at 8370 Bruceville Road when she was approached by the suspect. The suspect asked if she wanted to make some money and she declined. A short time later the suspect violently assaulted the victim, resulting in her being knocked unconscious. The suspect then grabbed the victim's cell phone, debit cards, and other items before fleeing the station on foot.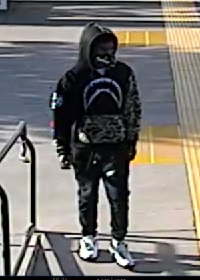 ---
FATAL HIT AND RUN CHP South CS 21-018
July 12, 2021
A teenage girl was identified as the victim of a fatal hit-and-run Thursday in south Sacramento. Isis Jones, 16, was walking southbound in traffic across Florin Road at Fawn Way around 10:22 p.m., according to the California Highway Patrol's South Sacramento unit.

After crossing the westbound traffic, Jones started to walk through the eastbound lanes when she was hit, officers said. One car stopped in the first lane to let Jones cross. Another car traveling about 40 miles per hour in the second lane of Florin Road struck Jones.
The driver fled the scene heading east of Stockton Boulevard on Florin Road. CHP units responded to the scene after the driver fled. The suspect's car is believed to be a 2002-2004 gray Mercedes C Class.
Sacramento Metropolitan Fire Department personnel took Jones to a nearby hospital, where she died, CHP said.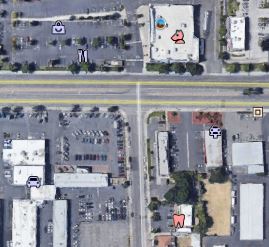 ---
HOMICIDE IN NORTH HIGHLANDS SSD CS 21-017
June 24, 2021
Sacramento County Sheriff's Deputies are seeking the public's help to identify the person(s) responsible for a shooting in North Highlands on Monday, June 21, 2021.
A man was killed and a woman was injured after someone opened fire at about 9:20 p.m. at the home in the 4400 block of Oakhollow Drive, near Roseville and Walerga roads. A woman called authorities to report she had been shot at the home. When Deputies arrived, they found a man dead with wounds to his body and the woman, who appeared to have suffered a gunshot wound.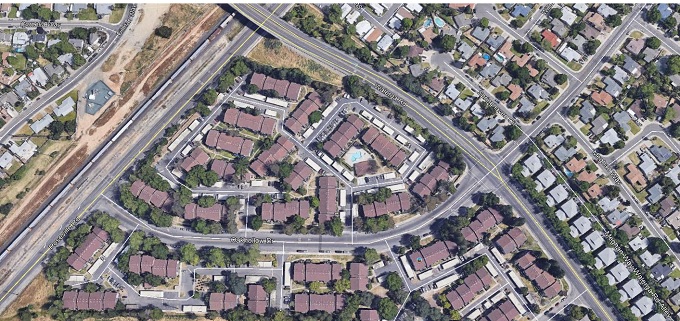 ---
HOMICIDE IN CARMICHAEL SSD CS 21-016
June 23, 2021
Homicide detectives are seeking information about a shooting that killed a man in his apartment in Carmichael on Monday, June 21, 2021.
The fatal shooting was reported about 2:10 PM at the Hawthorne Apartments on the 5800 block of Sutter Avenue, just west of Fair Oaks Boulevard.
Officials said a young man who lived at the apartment complex was talking with two other adult men who did not live there when they got into a disagreement. The young man then went back inside his apartment.
A few minutes later, the young man was shot through the door of his apartment and sustained two fatal gunshot wounds,
People the victim knew were trying to drive him to a hospital when deputies arrived at the apartment complex. Deputies found the man with gunshot wounds and started performing life-saving measures. Medics arrived moments later and pronounced the man dead.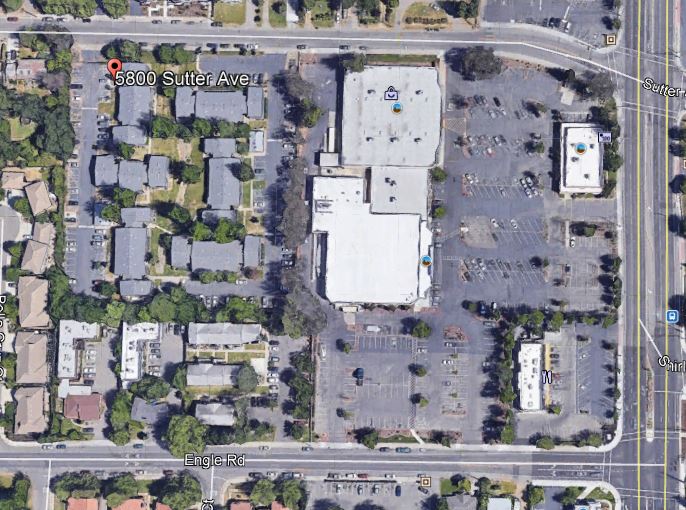 ---
| | | |
| --- | --- | --- |
| Page 1 of 6 | 52 Records | Prev | Next |