Sponsor

FATAL HIT AND RUN SPD Major Collision 20-281152 CS #20-026
September 24, 2020
STATUS
: OPEN
On September 21, 2020, at approximately 3:48 AM, a pedestrian was fatally struck by a vehicle at Auburn Blvd and Marconi Cir. The vehicle fled the scene, traveling south on Auburn Blvd. The vehicle was last seen on an illegal dumping camera traveling south on Harvard St at Manning St.
The vehicle is a white SUV which will have moderate/major front end damage that is indicative of colliding with a pedestrian at a high rate of speed. There could also be red/maroon paint transfer from a walker used by the pedestrian at the time of the collision.

---
Hit and Run SPD CS Tip 20-024
September 15, 2020
A large sideshow in Natomas has left a Sacramento State University student in critical but stable condition after he was run over by a car doing donuts. This was a large gathering, with almost 700 vehicles involved.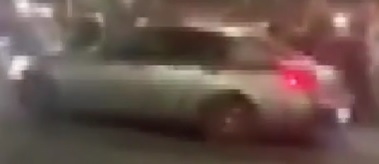 ---
ARSON SFD 20-271480 CS Tip 20-023
September 15, 2020
On September 11, 2020, at 1:50 PM, a fire was set in vegetation next to the side of a building near Del Paso Boulevard and Globe. The fire got into a two-story commercial structure. The suspect was seen on video security cameras just before the fire was discovered.
The suspect appears to be a White male adult in his late 20's to 40 years of age, 5' 10" to 6' tall, with a slender build. He possibly has red hair. He was wearing a ball cap, gray-hooded sweatshirt, gray sweatpants, with a gray athletic shoe on his left foot and bright blue athletic show on his right foot.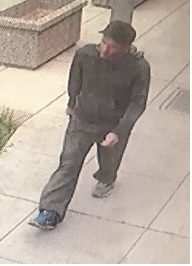 ---
FATAL HIT AND RUN CHP North CS Tip 20-022
September 01, 2020
On March 30, 2020, at about 9:00 pm a vehicle vs. pedestrian collision occurred on El Camino Avenue eastbound, just east of Darwin Street (the closest main street would be Howe Avenue). The pedestrian was pronounced deceased at the scene of the collision; however, the suspect vehicle fled from El Camino Avenue onto southbound Howe Avenue.
We are looking for any information on the suspect vehicle which we believe to be a Dodge Ram 1500 quad cab, between the make years of 2013-2018, it should have a short bed, chrome mirrors, silver/chrome wheels, and chrome lower bumper (similar to the above photo). The pickup truck will have significant damage to the right (passenger) front headlight and bumper.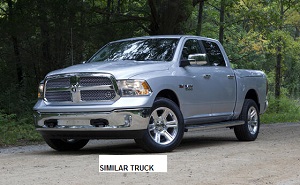 ---
BURGLARY EDSO CS Tip #20-020
August 15, 2020
The El Dorado County Sheriff's Office is searching for three people who were caught on camera burglarizing an El Dorado Hills home. The agency said the burglary happened in the Serrano Community in the area.
A security camera inside of the home captured the three suspects, who appear to be three males, rummaging through and taking multiple items.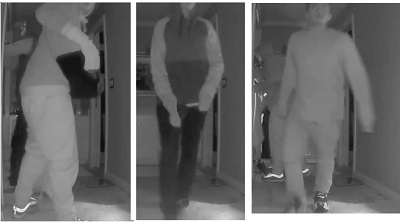 ---
FATAL HIT AND RUN SPD Major Collisions #20- 242249 CS Tip 20-019
August 14, 2020
VEHICLE LOCATED
On August 13, 2020, at approximately 12:06 PM, a pedestrian was fatally struck by a truck while crossing the street in a crosswalk at 4th Street and I Street in Sacramento. The truck fled the scene.
The truck, which appears to be a 1998-2004 GMC Sonoma, was last seen southbound on Bercut Dr from Richards Blvd at approximately 12:08 PM. The photos of the truck are pre-collision.
The truck will have moderate damage to the front passenger side bumper, hood, windshield and headlight casing.

---
ARMED ROBBERY SJPD #20-204-0442 CS Tip #20-018
August 04, 2020
The San Jose Police Department is currently seeking the public's help to identify the person responsible for this crime.
On July 22, 2020, at approximately 12:46 PM, an attempted armed robbery and an assault with a firearm occurred in the area of Luz Avenue in San Jose. The victim arranged to meet a suspect to sell him marijuana. When the victim arrived on scene, two suspects attempted to rob him.
Suspect 1 pistol whipped the victim in the head and Suspect 2 shot the victim once. The victim sustained non-life-threatening injuries. Both suspects were captured on video surveillance on July 22 and July 9. Both suspects were responsible for another armed robbery which occurred in the same area on July 9, during which Suspect 1 was armed with a firearm. Suspect 2 has been identified and is in custody.
Suspect 1 is unidentified and has possible ties to the Sacramento. He should be considered:
ARMED AND DANGEROUS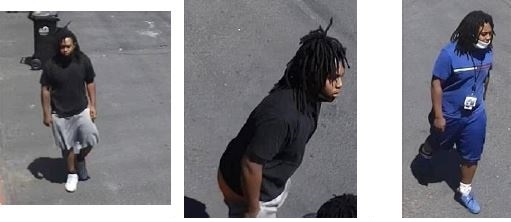 ---
BURGLARY Roseville PD #2020-45987 CS Tip #20-017
August 01, 2020
On Friday, July 24th at 4:45 a.m. the Roseville Police Department responded to the 400 block of Milan Court for a residential burglary where the homeowners were in the home while the suspect stole property.
While sleeping, the homeowner awoke to a person standing in his bedroom, going through his personal belongings. As the homeowner jumped out of bed, the suspect ran from the bedroom and out the front door of the house.
Several items were stolen from the house including cash, credit cards, and a debit card.
Later that day the homeowner/victim called to report his debit card was being used fraudulently in Sacramento, North Highlands, and Citrus Heights.
A Roseville Police Cadet took the initiative to contact all the locations the card was used and obtained the attached photos taken from store(s) surveillance cameras.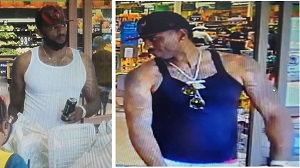 ---
HOMICIDE Yolo Co SO Investigations CS Tip 20-016
July 20, 2020
On April 24, 2020 at 1:36 PM, the Yolo County Sheriff's Office responded to County Road 89 in rural Winters following a reported shooting at an occupied vehicle. Two juvenile male victims were uninjured during the shooting. A third juvenile, 17-year-old David Sanchez, was struck by gunfire and passed away two days later as a result.

The motive for the shooting does not appear to be a random act or a road rage incident. Based on video footage, it is believed that the suspect(s) were lying in wait for the victim's vehicle prior to the shooting. It is also believed that suspect(s) knew one or more of the victims. The shots were fired by someone in a small, dark-colored sedan last seen heading northbound on Road 89.
Photos of the vehicle used in the shooting were released by the Sheriff's Office.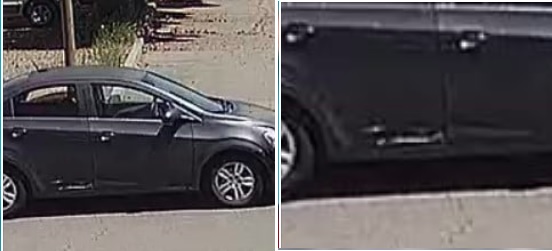 ---
ARMED ROBBERY SPD #20-208354 CS Tip 20-015
July 20, 2020
On July 11, 2020, at approximately 10:26 PM, a masked suspect entered the Presto Food and Deli located on Valley Hi Drive. He loitered in the store until all customers left. He then approached the clerk and placed a black plastic bag on the counter and demanded money. He flashed a black handgun which he had tucked into his front pant waistband to the clerk. The suspect then fled on foot and was last seen running northbound into the adjacent parking lot.
The suspect is described as a White male, 5' 09" to 6' tall, 200 pounds. He was wearing a black beanie, white surgical mask, maroon hoodie, and jeans.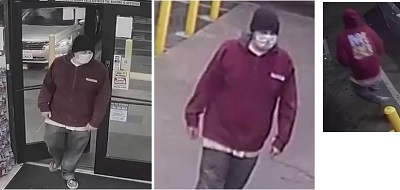 ---
| | | |
| --- | --- | --- |
| Page 1 of 9 | 87 Records | Prev | Next |